The contribution of teachers — present and retired — will be celebrated in Ithaca, NY, the last two weeks of February in an event called Winter Recess. Present your school ID, proof of union membership or retiree status, or a letter on school letterhead signed by your principal to qualify for discounts on lodging, restaurants, services and events across town, including free admission to a number of museums. While the program officially targets NY state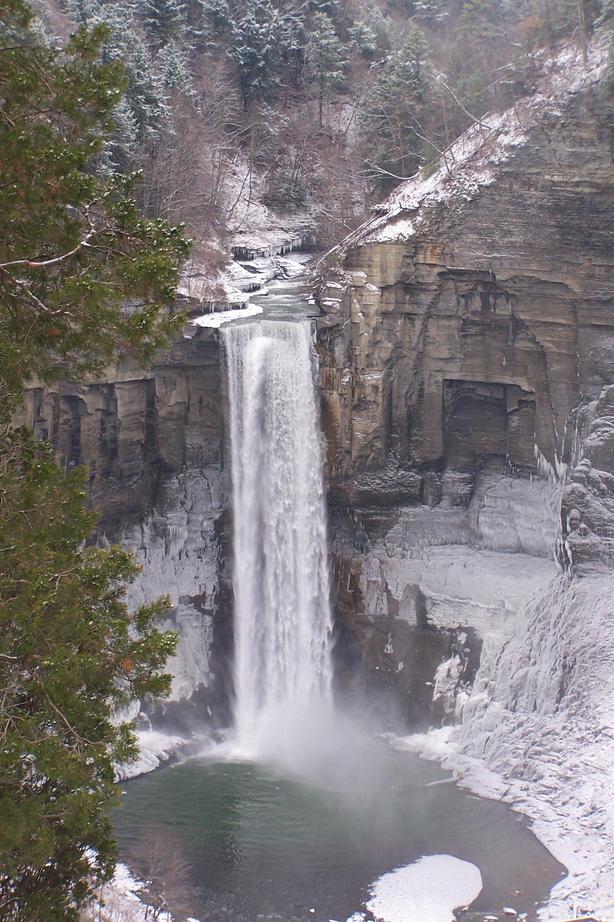 public school teachers, private educators and out-of-state teachers are also welcome to participate.
Ithaca (pop. ~30,000) is perhaps best known as the home of Cornell University, but the city consistently appears in lists of top U.S. cities for living and playing. Filled with waterfalls (the city puns it's gorges), Ithaca is located in New York's Finger Lakes region. The city borders Cayuga Lake and a number of natural areas, perfect for swimming, cycling, hiking and skiing.
Want to take advantage of their generosity, but not sure what you'd do with yourself? I've put together a list of things to see and do, after the jump.
+ Check out this site for all events at Cornell (sports, lectures, films, theatre, concerts and more) during the Winter Recess period. If that's not enough, see what's going on at Ithaca College too.
+ Ithaca Events has a larger list of goings-on (with pricing information).
+ Lyle Lovett may have sold out, but there are still tickets available for Taj Mahal, Nobodies of Comedy and Medeski, Martin and Wood. Performances at the State Theatre.
+ Saturday, February 16 is the 10th annual chili cook-off and WinterFest. For $10, you receive 11 tickets to eat and drink to your heart's content!
+ The area is awash in wineries, many of whom have teamed up with Winter Recess to offer discounts. For the beer drinkers, there is at least one brewery as well.
+ The forward-thinking people at the tourism office have put together a free podcast walking tour for a visit to Taughannock Falls (pictured above).
+ Ithaca spends a lot of time and civic energy supporting downtown businesses — it has one of the nation's best and liveliest central business districts, perfect for eating, shopping and meandering. (Don't believe me? Try the webcam.) Remember your teacher status has earned you a number of discounts, so bargain hunt with less guilt!
+ If you're a vegetarian, you've no doubt heard of the Moosewood Cookbook. Have a meal where it all started: the Moosewood Restaurant.
+ Other ideas can be found here. My favorite: Marilyn Terrell recommends some ice cream from the university cows at the Dairy Bar.
Getting there: Ithaca is approximately 230 miles from Toronto; 300 miles from NYC, Cleveland, Philadelphia and Washington, DC; and 400 from Boston. Ithaca is serviced by flights on US Airways and Northwest. The nearest Amtrak stations are in Rochester and Syracuse.
Worried about getting around once you're there? Why not take the bus!
From Ithaca? Love to vacation there? Leave your ideas and suggestions in the comments.